Recovering lost Zwift activities on iOS
As an avid biker I absolutely love my new toy: a Wahoo Kickr Snap and Zwift. For once I'm not completely dreading a winter filled with no rides!
More about that later, but for now… you've got all the same sweet toys, you've done a sweet ride, and then you never get your notification from Strava that your ride got uploaded. What a bummer, you were excited to check out your ride data, compare it to other rides you and your friends have done, check it out on VeloViewer, and bump up that milage for the year.
Recovering the FIT file
Luckily, theres actually a pretty good chance you will be able to recover that awesome ride. What you'll need: your iPhone/iPad which you used for the ride, your computer, a lightning cable, and iFunBox. Once you get everything connected and iFunBox installed here's all you have to do: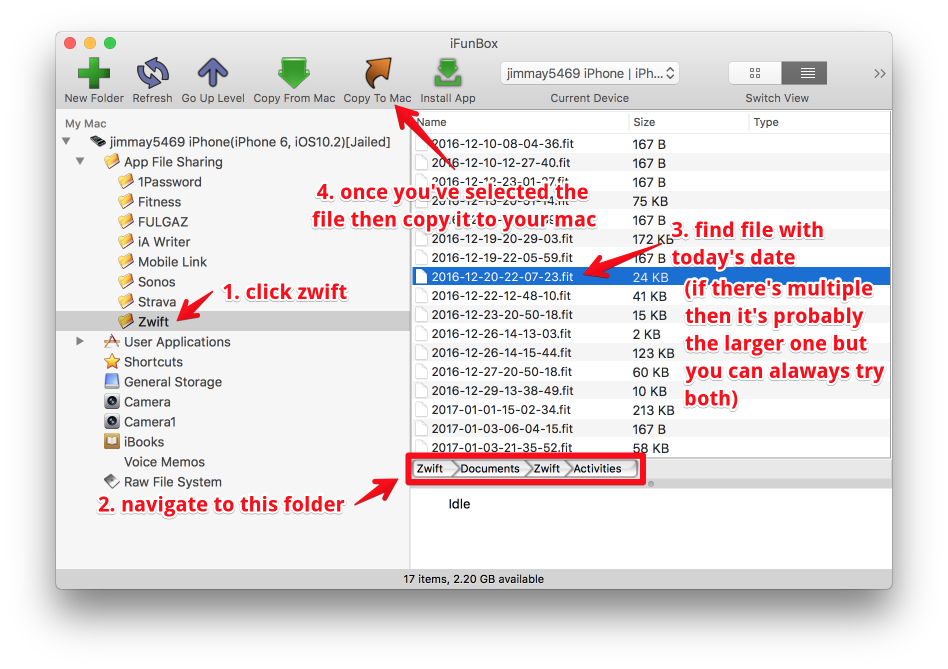 There is also a chance the ride may be uploaded to the Zwift website for you to download, but sometimes they are partial rides and the full ride can be found in iFunBox.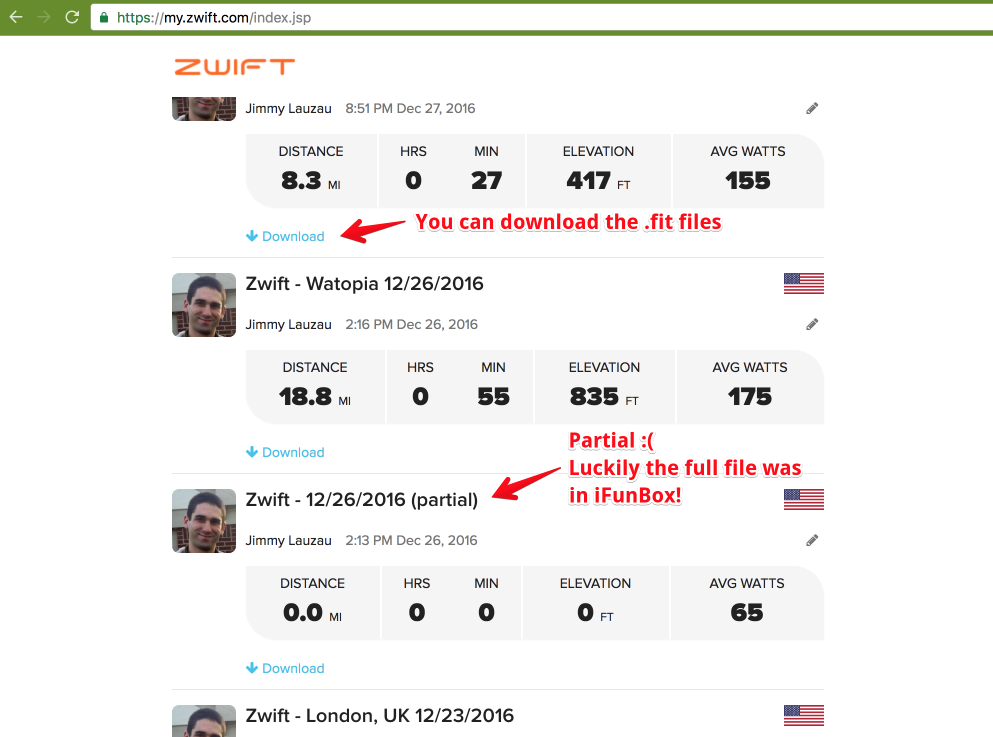 Uploading to Strava
Getting the .fit file was the hard part, now just go to the Strava upload page, upload the recovered .fit file, and make sure to select Virtual Ride as the activity type. You won't get a cool photo upload from Zwift like you normally do but everything else will be just like normal!